Monthly Club

This club is open to girls in grades 6–8 only. The monthly club meets on the first Saturday of every month starting in January and ending with the Girls in STEM Conference in May. Students enrolled in this program will have monthly workshops and seminars that will engage them in various topics in the STEM fields (Science, Technology, Engineering and Mathematics).
Workshops will be led by female members of various departments throughout the year and most will have a hands-on component to them. The materials covered in the class will be seperate from standard school curriculum and pre-requisite knowledge is not required.
Schedule
Dates: October 14, November 4, December 2, January 5, February 3, March 2, April 6 and the conference on May 4, 2024.
Time: 10:00 AM - 1:00 PM
Location
All sessions will take place at the University of Toronto - St. George Campus
---
Girls In STEM Conference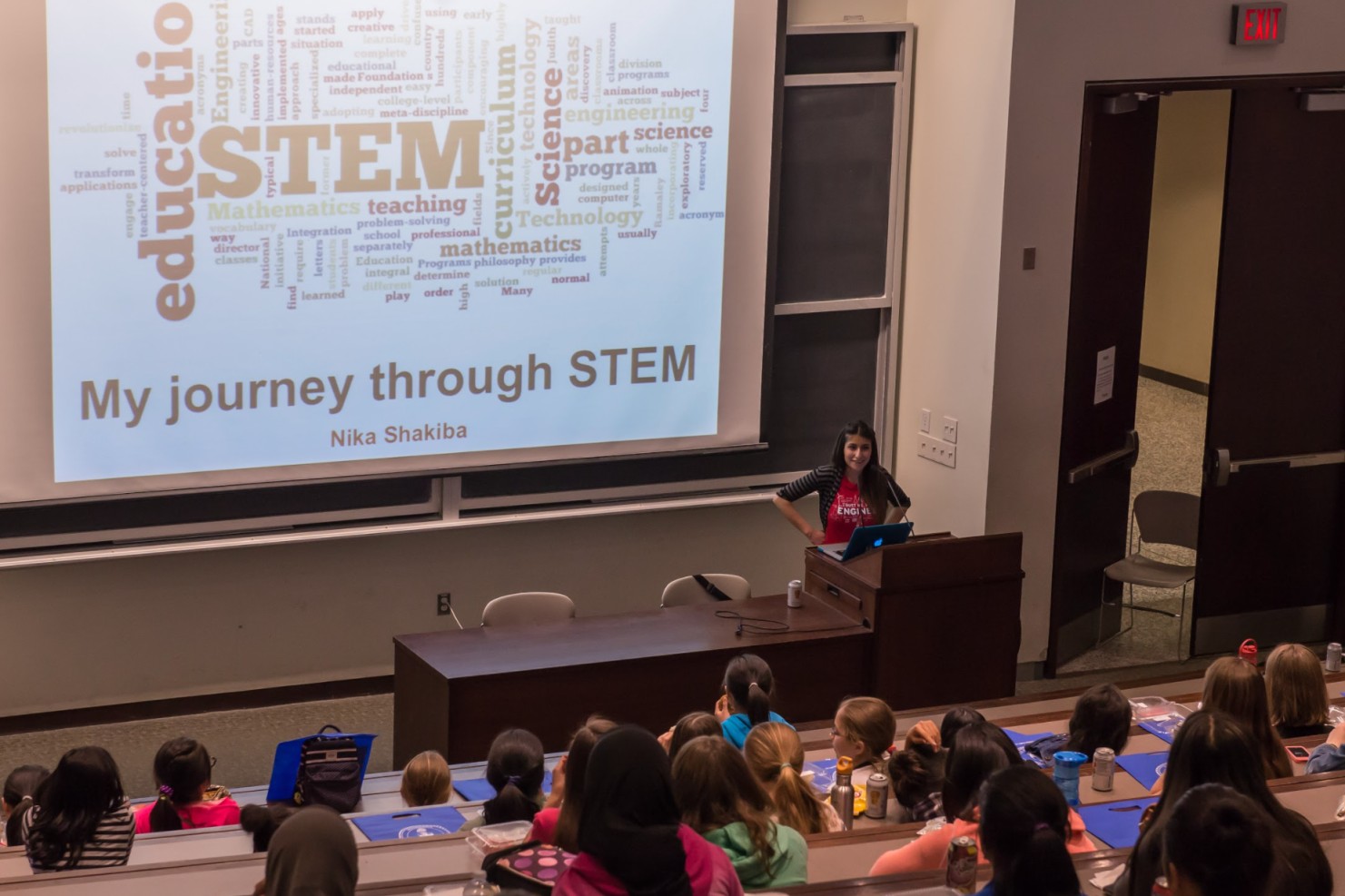 Each year the Department of Mathematics, in partnership with other University of Toronto departments and industrial partners, offers the annual Girls in STEM conference.
The next conference will take place on Saturday, May 4, 2024.
The conference will feature speakers and workshops from across the STEM fields (Science, Technology, Engineering and Mathematics).
The program is only open to girls currently in Grades 6, 7, or 8 and spaces are limited. This program is offered on a first-come, first-serve basis.
Cost: $40
---
Financial Support
We have adjusted our bursary process in order to maintain accessibility for families financially impacted by lay-offs and reduced hours. If you are unable to pay the full program because you have been financially affected by the COVID-19 situation or are otherwise low-income, please apply for a bursary. Further information and an application form can be found on the bursary application page.